Our Democracy is under attack from within and Republicans have lost sight of who we serve – the people. The Remedy is to hold accountable those who choose party over country and elect people who will work for you, not special interests.
Together we will defeat the GOP and remedy Congress!
Can you lend some of your time to Remedy Congress? Join our volunteer corps! You will get top of the line training from experienced trainers to prepare you for phone calling, texting, and canvassing!​
Are you ready to organize?
We welcome folks from all walks of life, ages, and locations as long as you are interested in becoming more skilled in campaigns. Our programs provide a unique experience designed to give you a behind the scenes look at political campaigns, to equip you with skills to become a better political organizer, and jump in the trenches with campaigns selected directly by Eric Swalwell.​​
There is no better place to learn how campaigns develop and are executed than alongside Eric Swalwell and his Remedy team! Remedy provides first-in-class training to sharpen the skills of budding political organizers through our Internship and Fellowship programs.
All of our programs train and mobilize grassroots activists to keep Democratic majorities in the U.S. House & U.S. Senate.
Our fellowship will last 5-6 months & internships are 3 months. These programs will provide learning in the following areas:
Political organizing & Get-Out-The-Vote (GOTV) practices
Communications & press
Finance & fundraising
Data management & analytics
Grasstops & grassroots engagement
Social media organizing
Event planning & execution
We organized in-person in Georgia, reached voters over the phone, and supplied on the ground organizations with huge amounts of funding to turn out Democratic votes in the Peach State for the two run-off US Senate races in January of 2021. Our efforts helped elevate two Democrats to US Senate seats, Raphael Warnock and Jon Ossoff! We had volunteers from every corner of the United States joining the United for Georgia effort. We were led by Eric Swalwell's strong vision and guided by the Georgia expertise that our three United for Georgia Chairs provided: Rep. Hank Johnson, Rep. Lucy McBath, & Rep. Sanford Bishop.
Join us to make a difference and swing the next Remedy races!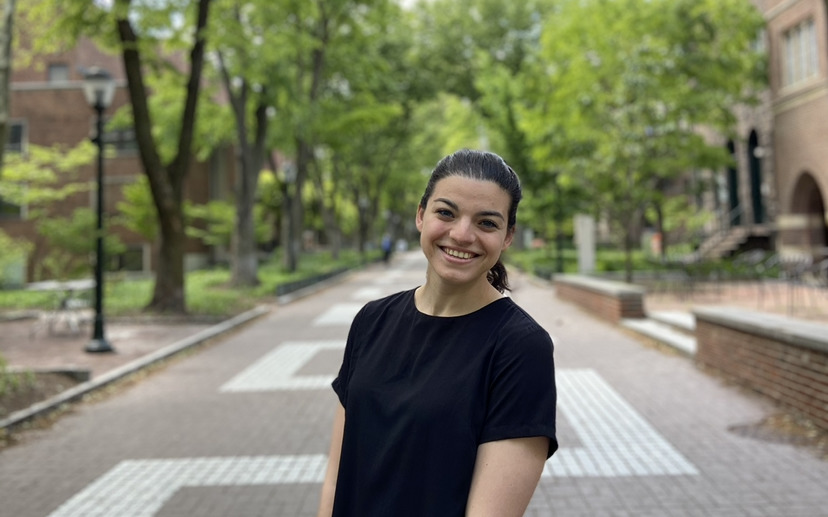 Mollie Westrick grew up on the edge of the Atlantic Ocean in Rhode Island. She learned how to swim very early and didn't stop, swimming throughout college, until she graduated with honors from the University of Pennsylvania in 2020. Mollie planned to take a few years off before starting medical school and while taking a few classes during the height of the COVID-19 pandemic realized she needed to be doing more to combat the craziness going on in our country. In the summer of 2021 she decided to join Remedy as a fellow in order to make a difference in our democracy. As she began to study for the MCAT and worked as a technician at an ophthalmology practice, Mollie continued working with Remedy through the special elections for US Senate in Georgia. Her fellowship culminated with an 'on the ground' organizing trip to the Peach State after months working online!
During her time with Remedy, Mollie took on many responsibilities, despite her other commitments, and became the captain of our volunteer force. She began her fellowship small, talking to voters and recruiting volunteers on the phone, but after months of hard work, she progressed to become Remedy's intern and volunteer manager for Remedy's Field Department, later managing 20 interns and hundreds of volunteers through multiple events each day. No easy task! She recalls the hard work, but more importantly cherishes the connections she made with all those that volunteered to Remedy Congress.

Mollie misses her time at Remedy dearly, and knows her experience will continue to help her as she begins medical school in July of 2022. You'll likely see Mollie in some of our volunteer Zooms!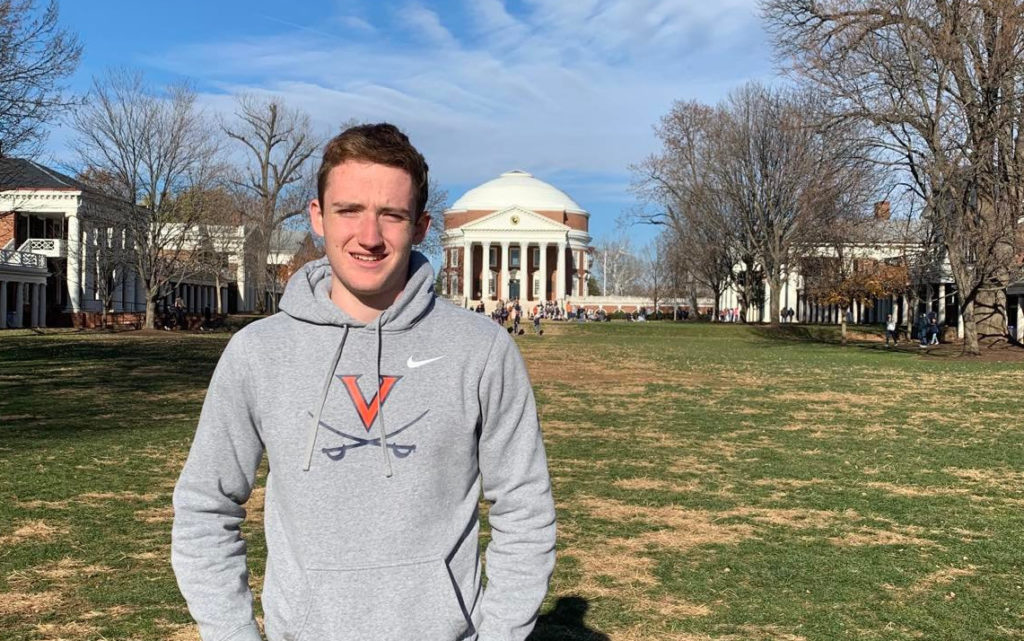 Will Hancock joined Remedy PAC as a fellow in the summer of 2021 going into his senior year of high school. From Northern Virginia and always been deeply interested in politics and public policy, Remedy PAC was his first full introduction to the political world. He began his fellowship learning the structure of political campaigns and the important role of political organizing and was quickly thrown into the fire, recruiting volunteers to events around the country. Will quickly learned and successfully implemented organizing tactics and strategies through a combination of practice in our Remedy programs and live campaign experience.
As Will's skills improved and he became more comfortable in political spaces, his fellowship started to include developing personal and regional organizing opportunities for Remedy PAC. Will helped guide Remedy PAC's assistance with his home state of Virginia's 2021 elections. He worked with local Democratic campaigns as well as the state-wide coordinated campaign to organize canvassing and Get Out The Vote events. Will grew a base of volunteers out of friends, family, and classmates that knocked doors and phonebanked for events coordinated between Remedy PAC and the Virginia Democrats.
Will ended his fellowship with significant experience problem solving under pressure, learning voter communications, and handling daily campaign operations. Will's experiences, knowledge, and skills gained with Remedy PAC have stayed with him beyond his fellowship, benefitting him in his political activism and personal life, too. The ability to connect with people and deal with rapidly changing situations under pressure are essential life skills. We're thrilled Will will be attending his dream college and are grateful Remedy PAC was a small part of preparing Will to have an outstanding college experience at the University of Virginia!